An Engaging Place
To Gather
Meetings
Our venues can be perfectly tailored for meetings of all types, with spaces that allow for a variety of configurations. For more intimate get-togethers like board meetings or presentations, we also have four penthouses available.
Learn More
Conferences
Get down to business in a convenient CITYCENTRE destination. From biomedical engineering and healthcare to the oil and gas industry, The Moran offers an exceptional home base for conferences across career fields.
Learn More
Our Day Meeting

Package

Get organized and give your guests an outstanding meeting experience. Our Day Meeting Package includes all the essential features you need for an excellent meeting experience, including catering, technology, and support services.
TECHNOLOGY SUPPORT SERVICES
(1) LCD Projector with Appropriately Sized Screen
(1) Flip Chart Package | Post-It Pad, Easel, Assorted Markers
Unlimted Simple Wireless High Speed Internet Access Connection
Up to (3) Power Strips with Extension Cords
MEETING SUPPORT SERVICES
Dedicated Conference Service or Catering Manager
Meeting Room
Up To 300 Complimentary B/W Copies
Storage of up to 5 Standard Boxes of Materials
Meeting Planner Tool Kit
NO EVENT FEE
Package Catering Menu
All Catering Menus
About The

Moran

Discover a stylish destination at the heart of Houston's CITYCENTRE. With personalized touches from arrival to departure, your guests can enjoy a variety of lively hotel amenities, plus the ultimate comfort and ease with discounted group accommodations.

Our Hotel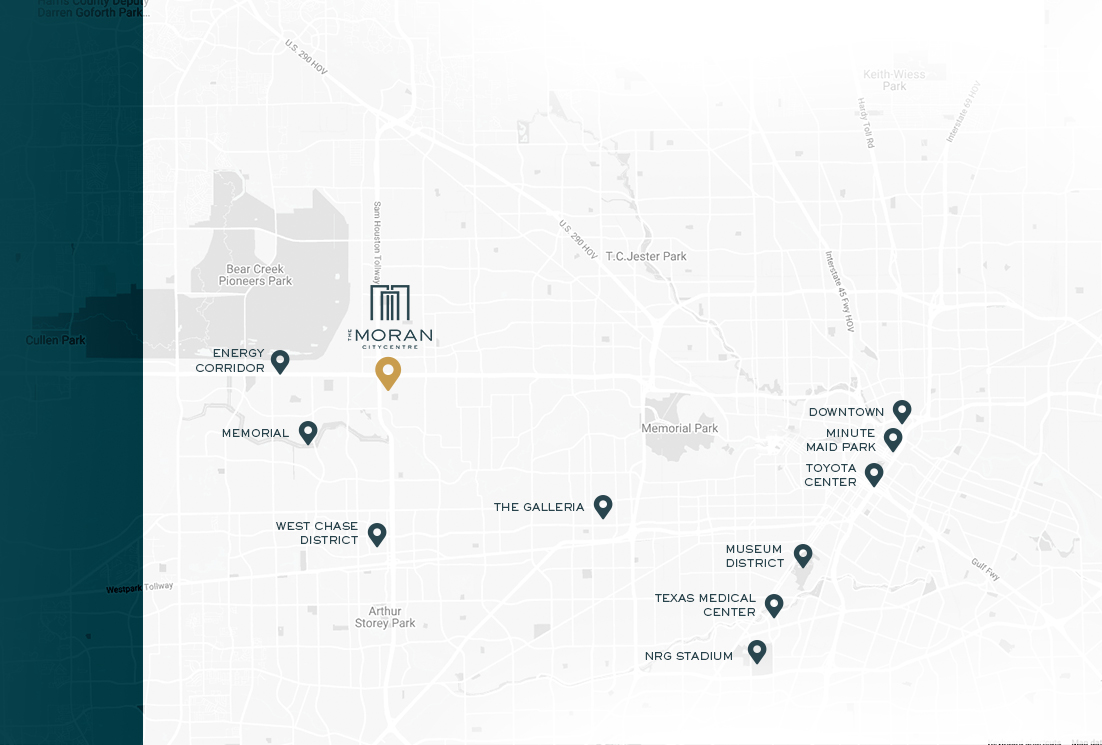 Our Location
Equidistant from both Houston airports, next to the energy corridor and close to the medical center and sporting events, CITYCENTRE offers you and your guests an exciting destination in the heart of it all.